Jeden Mittwoch, 17:30 ——— 19:00
Workshop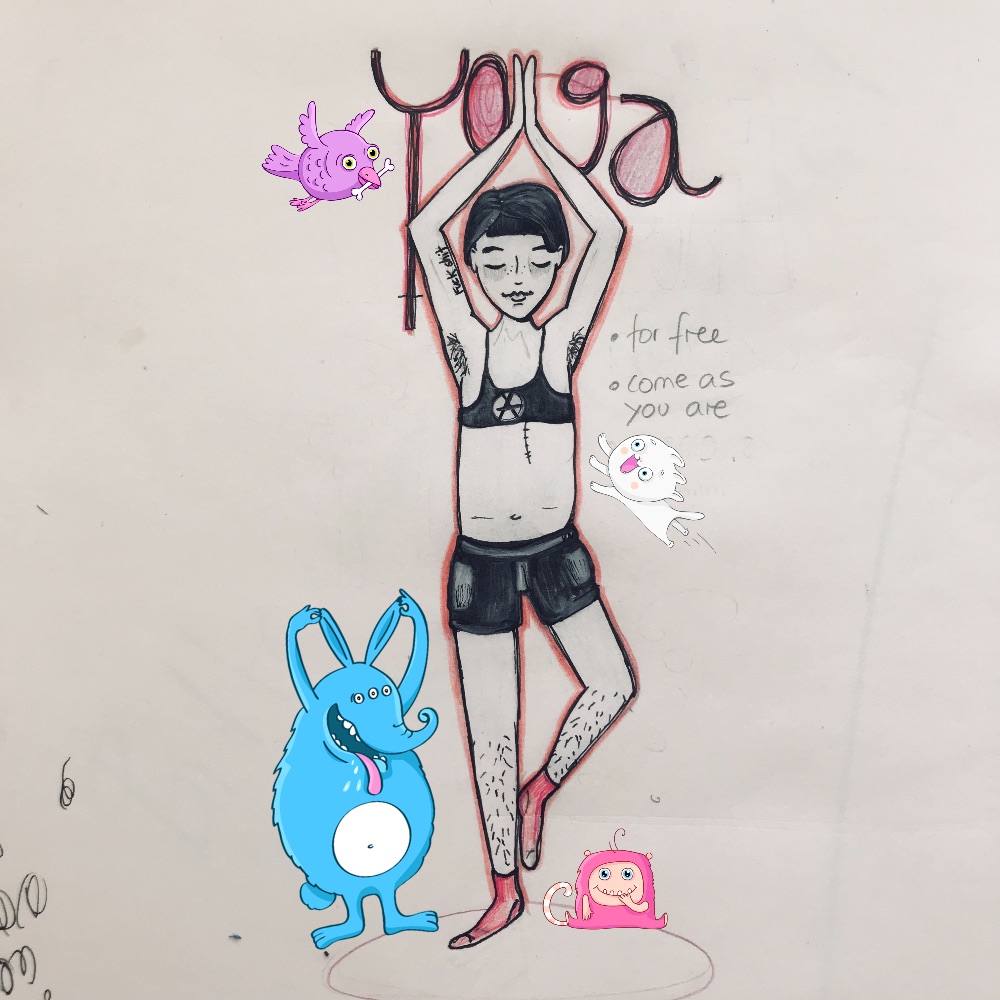 Punk-Yoga at AZ Conni
For beginners and experts
Yoga is a sequence of movement, which please the whole body. Strength and stamina are trained (we prefer the term practiced) at the same time. As special bonus yoga offers a mindset aside competition and ambition and could be an instruction to develope happiness and satisfaction with your own body. Which at least does not mean you are not going to sweat :D.
Attention and selfcare do play only a minor role in activists lifes. Yoga is a possibility to change this. The yoga hour at AZ Conni is open for everyone, for beginners as well as for experienced yogis, for all shapes and forms of bodies and fitness levels. Questions and wishes are wellcome at all time.
Naturally we yoga punks do not pray to any guru, but to Kathleen Hanna (Bikini Kill), Poly Styrene (X-Ray Spex) and Laura Jane Grace (Against Me)!
Come as you are!
You will need: Comfortable clothings which fit for movement. A yoga- or camping mat (if you can not get one: we have about 5 pieces at AZ Conni). You may ask questions to: verein@azconni.de
PS: Indeed also people socialized as men are able to do yoga! Surprise, Surprise…