Radare – Ghost Bag – sinks
22. September 2019
16:00 ——— 20:00
Concert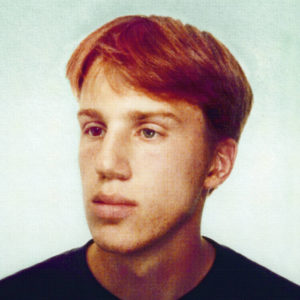 Matinee!
Doors: 4:00pm
Show: 4:30pm
RADARE (Experimental Jazz, Wiesbaden/Leipzig, DE)
"These are pieces of music that Ennio Morricone himself would purchase in a record store. Yes, jazz, western music, post rock, krautrock, it's all here and it's pretty damn fascinating." (merchantsofair.com)
"Und wenn die Welt schon untergeht, dann am besten mit einem Drink in der Hand, während Radare im Hintergrund die Apokalypse bespielen." (Flight 13 Records)
GHOST BAG (Singer Songwriter, Maastricht, NL)
Ghost Bag ist Nick Jongen (Sleep Kit, I am Oak, Baby Galaxy), in diesem Fall allerdings solo, ruhiger, intimer und lediglich mit einer Gitarre in seinen Händen. In Kollaboration mit der Berliner Illustratorin Tine Fetz hat er im letzten Jahr ein wundervolles erstes Album veröffentlicht.
SINKS (Postpunk, Brno, CZ)
The Brno [CZE] based post-punk project sinks creates music that shapeshifts freely between noise and calm, harmonic passages. The minimalist yet explosive approach to the instrumental side of things comes supported by an expressive, dirty vocal.
radare.bandcamp.com/
ghostbag.net
sinksbrunn.bandcamp.com/releases